It's summer, the weather is nice, it's warm: it's the season of terraces! Are you also looking for restaurants, bistros or pubs for a bite to eat or drink with friends?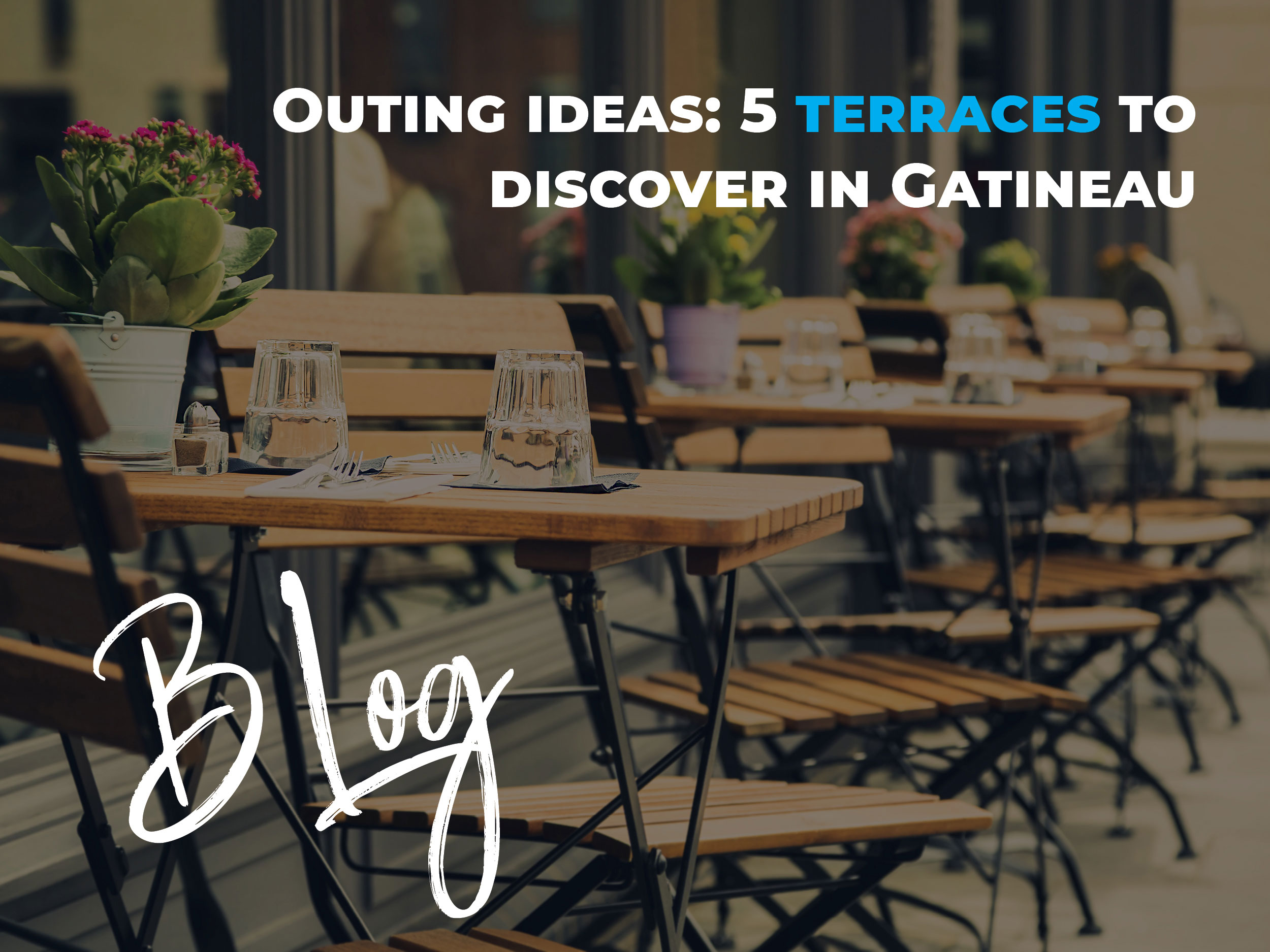 Maxmédia invites you to discover or rediscover 5 of the most beautiful terraces in Gatineau. From the most relaxed to the most chic, you will be able to find the ideal place for your summer outings.
1. Rustiek
The Rustiek is a gastronomic tavern located in Old Hull. If you're looking for a place to please your eyes and palate, this is the place to go! The dishes are delicious and wonderfully well presented. During the summer, you can enjoy their beautiful and friendly terrace.
51 Saint-Jacques Street, Gatineau, QC J8X 2C8
See the website
2. Epicure's Bistro
Discover the terrace of Epicure's Bistro with a view of Zibi and downtown Ottawa! This superb restaurant offers you refined dishes that are absolutely delicious and affordable. Ideal for a moment of quality. You can even rent the place for your events!
80 Promenade du Portage, Gatineau, QC J8X 2K1
See the website
3. Gainsbourg
Gainsbourg's terrace is simply breathtaking! With its colourful lampshades, it invites you into a warm and daring atmosphere. Le Gainsbourg is a microbrewery restaurant, so it produces its own beer. Enjoy their series of homemade beers with a basket of their delicious fries. The perfect combination!
9 Rue Aubry, Gatineau, QC J8X 2H1
See the website
4. Meech and munch
The sunny terrace of the Meech and Munch is definitely very charming! In the heart of Chelsea, this gastronomic bistro offers a variety of beers, cocktails and wines to refresh you and an inviting food menu. The perfect stopover after a walk in the forest or a swim at Meech Lake!
205 Old Chelsea Road, Chelsea, QC J9B 1J3
See the website
5. Aux 4 jeudis
The 4 jeudis already have an established reputation in Old Hull, but we too often forget the beauty of its large terrace and the relaxed atmosphere that is there. This summer, we invite you to rediscover this place of culture and gathering. Have a beer with friends or colleagues in the heart of Old Hull!